Welcome to the 5G Lab Germany in Dresden
The upcoming fifth generation (5G) of mobile communication systems will impact our life more than any other wireless technology in the past. The disruptive changes are the introduction of the Tactile Internet introducing latencies of 1ms, massive increase of security and resilience, as well as massive increase in throughput. It will enable tackling new markets such as Industry 4.0, transportation systems including secure driving, smart grids, health care, and many more disruption in markets as agriculture and construction industry.
The new technical requirements must be carefully extracted from a deep understanding of the Tactile Internet applications. New key technologies in network architecture, air interface, and cloud systems will achieve the requirements. This holistic 5G view is the core theme of the 5G Lab Germany, which is organized in four different technology tracks. With more than 20 faculty members, more than almost 600 researchers and our cooperation partners from industry we are well prepared for the upcoming research challenges in the 5G world.
Visit us in Dresden and share your view on 5G
Gerhard Fettweis & Frank Fitzek

| | |
| --- | --- |
| Nov 9, 2016 | Gerhard Fettweis: "5te Generation Mobilfunk: Wo Funk und Automatisierung zusammenwachsen", Phoenix Contact Planerforum, Schieder-Schwalenberg, Germany. |
| Dec 1, 2016 | Gerhard Fettweis: "Der Mobilfunk und das Taktile Internet – Eine Revolution für Alle", 24. Jahrestagung DGSM, Dresden |
| Dec 4, 2016 | Eduard Jorswieck: "Energy‐Neutral System‐Level Analysis and Optimization of 5G Networks", Tutorial, IEEE GLOBECOM 2016, Washington DC, USA. |
| Dec 4-8, 2016 | IEEE Globecom Workshop "Ultra-Reliable Low-Latency Communications in Wireless Networks", Washington DC, USA. |





Globalfoundries & Telemotive
New partners supporting the 5G Lab Germany [Press Release]

IEEE 5G Dresden Summit
The 5G Lab Germany successfully hosted the IEEE 5G Dresden Summit on Sept. 29th. Pictures are available [here].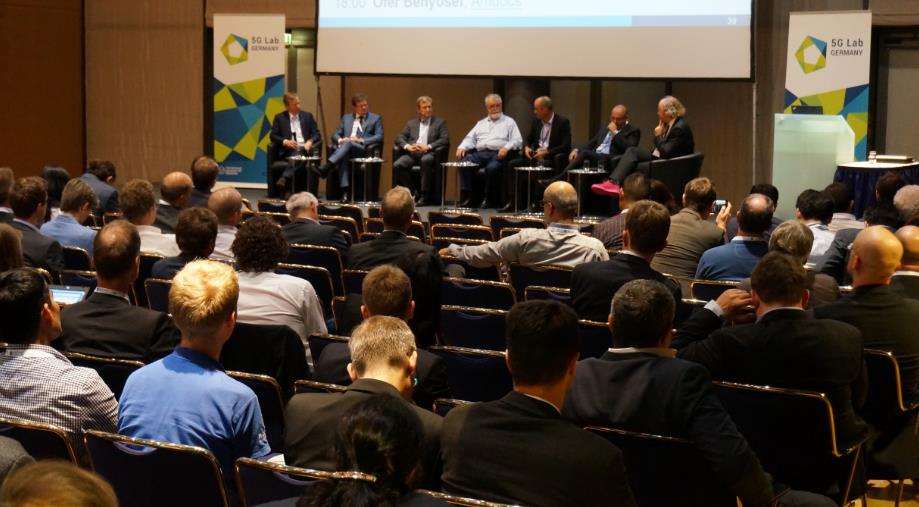 PRIME Project
TU Dresden participates in PRIME project on ultra-low power IoT systems [more]

Download VR Demo
Tactile Internet demo available for download [Google Play]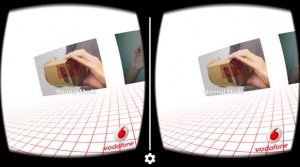 ETR Article
New article about "5G facilitates Rail 4.0" is online (Source: Eisenbahntechnische Rundschau)

MWC 16: New Video Online

New Industry Partner
IDT and 5G Lab Germany announce collaboration [more]

News
RCR Wireless News: 5G Lab Germany coordinator Gerhard Fettweis in Top 50 Industrial IoT 5G innovators [more]

New Industry Partner
Deutsche Telekom supports Chair of Communication Networks and 5G Lab Germany [more]

National IT Summit 2015
5G Lab Germany performs at National IT Summit in Berlin and 5G Silicon Valley Summit in California [more]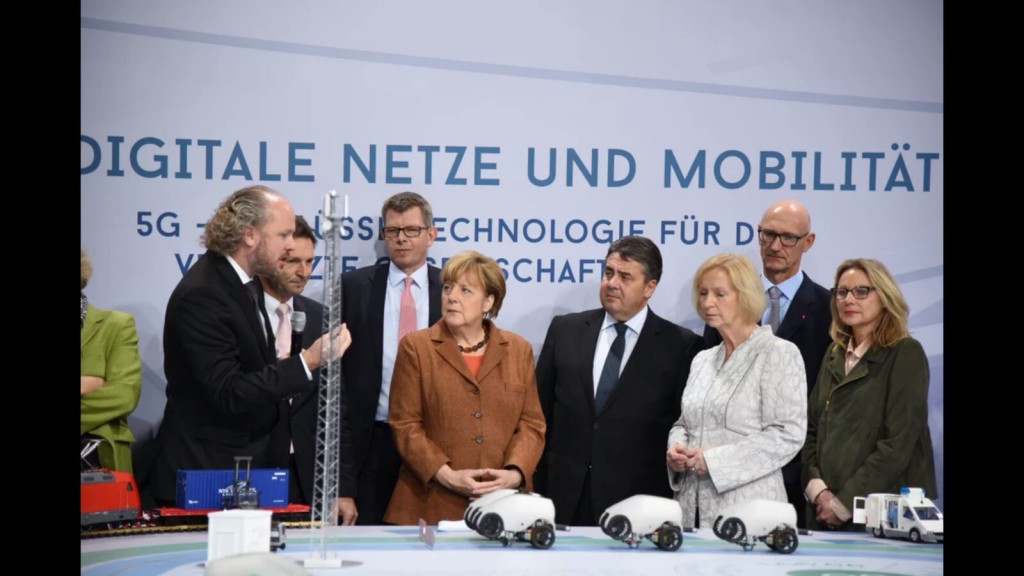 Associated Partners